Download Sounds Of Tranquility [4K] Wallpaper Engine Free non-steam required. [col] [ Sounds...
Download Sounds Of Tranquility [4K] Wallpaper Engine Free non-steam required.
[col]

[

Sounds Of Tranquility [4K]

] is one of wallpaper engine best wallpapers available on steam wallpaper engine Workshop to make your computer desktop go live giving you an outstanding experience while using PC.
You can easily use it once you download it from our site (absolutely free), This wallpaper engine free wallpaper can be the best alternative for your windows desktop images. Browse our site so you can download thousands of wallpaper engine free wallpapers ready to be on your desktop.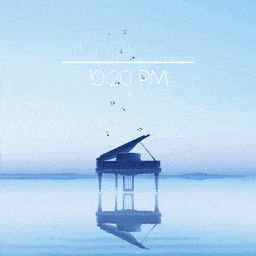 [message]

##info## DESCRIPTION

- TITLE: Sounds Of Tranquility [4K]
- LABELS: Scene, Relaxing, Wallpaper, Audio responsive, Customizable, 3840 x 2160, Approved, Everyone, FAVORITED > 1000
- STEAM: https://steamcommunity.com/sharedfiles/filedetails/?id=2894213265
- FILE SIZE: 10 MB
- DOWNLOADED: 38269
- FAVORITED: 1540


---

Hello again, it's been a while!

It's been over 3 months since I released my last wallpaper, Bound By Fate. If you are wondering why I have been MIA for so long, its because I started my internship this September. This means that for the past few months I basically have no time to animate wallpapers as my work ends at around 6:30pm and I come back home around 8pm, and by the time I come back home I either play games or I sleep in early due to my exhaustion from work.

So yeah, its been a very tiring time for me personally due to my internship, but I don't plan on stopping wallpaper animations for the near future at least.

As always, I hope you enjoy the wallpaper!

Music:

[url=https://www.youtube.com/watch?v=55rsrQdAWok] BigRicePiano - OCEAN ECHOES [/url]

Original wallpaper can be found [url=https://www.pixiv.net/en/artworks/102825305] here [/url] (Made by Nengoro)

[url=https://twitter.com/Nengoro2739] Artist's Twitter [/url]

Update 1: Fixed issue with not being able to adjust bar count & bar spacing when using the "Enabled" option for audio bars

Update 2: Fixed issue of reflections of shooting stars passing in front of the reflection of the piano instead of behind it (unfortunately, the reflection of the piano looks slightly different now and there's not really much I can do about it, sorry)
[tab]

FAQ

Frequently Asked Questions

What is Wallpaper Engine?

Wallpaper Engine Software allows you to use amazing live wallpapers on your computer desktop. You can choose from our site wallpaper engine best wallpapers that you like and easily make your desktop go live using this amazing software. Read: What is Wallpaper Engine? The Complete Guide.

What Types of Wallpapers Supported?

Several types of wallpaper engine wallpapers are supported and ready to use, Including 3D and 2D animations, websites, videos and even some applications.

About Performance

Wallpaper Engine was delicately built to deliver you an entertaining experience while using the minimum system resources as possible. Multiple options available inside the software to adjust the quality and performance to make Wallpaper Engine fully compatible with your computer capacities.
[post_ads]
[message]

##toggle-on## How To Use This Wallpaper

1- Download The Latest and Updated Version Of Wallpaper Engine Software Free
2- Download this Wallpaper Engine theme.
3- Extract & copy the downloaded file to this destination: [Wallpaper Engine] > Projects > Default projects.
4- Need help? Read this Here.
[post_ads_2]
[accordion]

##download## DOWNLOAD LINK
##steam-square## STEAM LINK