Download The Void Within Me [4K] Wallpaper Engine Free non-steam required. [col] [ The Void ...
Download The Void Within Me [4K] Wallpaper Engine Free non-steam required.
[col]

[

The Void Within Me [4K]

] is one of wallpaper engine best wallpapers available on steam wallpaper engine Workshop to make your computer desktop go live giving you an outstanding experience while using PC.
You can easily use it once you download it from our site (absolutely free), This wallpaper engine free wallpaper can be the best alternative for your windows desktop images. Browse our site so you can download thousands of wallpaper engine free wallpapers ready to be on your desktop.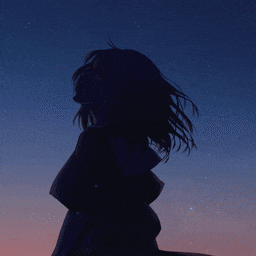 [message]

##info## DESCRIPTION

- TITLE: The Void Within Me [4K]
- LABELS: Wallpaper, Scene, Audio responsive, Relaxing, Approved, 3840 x 2160, Everyone, Customizable, Puppet Warp, FAVORITED > 5000
- STEAM: https://steamcommunity.com/sharedfiles/filedetails/?id=2819645782
- FILE SIZE: 11 MB
- DOWNLOADED: 168811
- FAVORITED: 8997


---

Finally another wallpaper from me, after a month of hiatus. If you are wondering why I made a particularly sad wallpaper, its because before I started working on this wallpaper, I had a "minor depressive episode" that lasted a few days. Funnily enough the reason why I had that "minor depressive episode" is because I read a story that had a very sad ending where one of the main character dies. In all honesty I have no idea why I felt so sad after reading it, mainly because firstly, it wasn't like a brilliantly written story with very fleshed out characters and impactful language. It wasn't bad sure, but it also isn't great either. Secondly, I first read that story like 2-3 years ago, and I didn't feel depressed after I finished reading it, so yeah pretty weird.

Anyway, due to that depressive episode I had, I decided that I should go ahead and try to animate a sad wallpaper and to name it after my "depressive episode". It wasn't easy though, I held off editing this artwork for a while because of how intricate and complex the hair of the girl is, and I know it will take me a long time to edit the hair well. Eventually, 2 days ago I went all in onto this wallpaper, and I would say that I didn't do too bad of a job for the hair, and honestly I am pretty happy with what I had done. After the image editing, doing the animation itself wasn't too hard or stressful. I pretty much finished it in a day.

Also, its almost been a year since I started animating wallpapers! Yeah I know, technically I started animating wallpapers on Dec 2020 when I released my 1st one, but I consider my 2nd wallpaper to be the point where I really started animating wallpapers, because I did not intend to continue animating after my 1st wallpaper and I have been consistently outputting wallpapers since my 2nd one. It's a bit weird to think that I have been doing this small hobby of mine for almost a year, and have grown to be a quite successful wallpaper animator due to it.

Anyway, thank you guys for enjoying my live wallpapers so far! I wouldn't have continued animating wallpapers without your encouragement and support. Hope you enjoy this wallpaper!

Music:

[url=https://www.youtube.com/watch?v=LAWCZhTpG_M] Nohone - Breath (Slowed & Reverb Version) [/url]

Original Version [url=https://www.youtube.com/watch?v=WR8b8t06VP4] here [/url]

Original wallpaper can be found [url=https://www.pixiv.net/en/artworks/93878105] here [/url] (Made by Nengoro)

[url=https://twitter.com/Nengoro2739] Artist's Twitter [/url]

Update 1: Edited background image of sky

Update 2: Minor image editing for girl's arm

Update 3: Minor image editing for hair

Update 4: Increased strength for hair animation and scale for sailor collar

Update 5: Minor image editing of girl

Update 6: Adjusted body shake and did minor image editing again of girl

Update 7: Increased speed and scale for the left part of the girl's skirt

Update 8: Adjusted stars

Update 9: Increased speed for some of the hair movement and did some image editing

Update 10: Added option to remove girl from the wallpaper (I have no idea why there are people who want the only interesting thing about the wallpaper to be removed XD)

Update 11: Adjusted properties of blue particles

Update 12: Tried optimising the wallpaper (highly doubt it has done anything tho)

Update 13: Separated visible part of the right arm from main body

Update 14: Minor image editing on the hair
[tab]

FAQ

Frequently Asked Questions

What is Wallpaper Engine?

Wallpaper Engine Software allows you to use amazing live wallpapers on your computer desktop. You can choose from our site wallpaper engine best wallpapers that you like and easily make your desktop go live using this amazing software. Read: What is Wallpaper Engine? The Complete Guide.

What Types of Wallpapers Supported?

Several types of wallpaper engine wallpapers are supported and ready to use, Including 3D and 2D animations, websites, videos and even some applications.

About Performance

Wallpaper Engine was delicately built to deliver you an entertaining experience while using the minimum system resources as possible. Multiple options available inside the software to adjust the quality and performance to make Wallpaper Engine fully compatible with your computer capacities.
[post_ads]
[message]

##toggle-on## How To Use This Wallpaper

1- Download The Latest and Updated Version Of Wallpaper Engine Software Free
2- Download this Wallpaper Engine theme.
3- Extract & copy the downloaded file to this destination: [Wallpaper Engine] > Projects > Default projects.
4- Need help? Read this Here.
[post_ads_2]
[accordion]

##download## DOWNLOAD LINK
##steam-square## STEAM LINK