Download The Vast Cosmos [4K] Wallpaper Engine Free non-steam required. [col] [ The Vast Cos...
Download The Vast Cosmos [4K] Wallpaper Engine Free non-steam required.
[col]

[

The Vast Cosmos [4K]

] is one of wallpaper engine best wallpapers available on steam wallpaper engine Workshop to make your computer desktop go live giving you an outstanding experience while using PC.
You can easily use it once you download it from our site (absolutely free), This wallpaper engine free wallpaper can be the best alternative for your windows desktop images. Browse our site so you can download thousands of wallpaper engine free wallpapers ready to be on your desktop.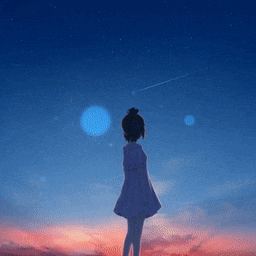 [message]

##info## DESCRIPTION

- TITLE: The Vast Cosmos [4K]
- LABELS: Wallpaper, Scene, Landscape, Approved, 3840 x 2160, Everyone, Customizable, Puppet Warp, FAVORITED > 4000
- STEAM: https://steamcommunity.com/sharedfiles/filedetails/?id=2804885612
- FILE SIZE: 18 MB
- DOWNLOADED: 77715
- FAVORITED: 4401


---

Another wallpaper from me that didn't take me almost a month to release. Yeah if you guys haven't realised yet I have slowed down the amount of new wallpapers I released to about once per month due to IRL stuff. The reason why I released this one a lot earlier than usual is because I still have some motivation to animate and that this is one of the artworks that I always wanted to animate, but never gotten around to do it.

Also, I dunno whether this wallpaper can actually be considered a landscape wallpaper. But I haven't released a landscape wallpaper since November of last year so yeah I just want to release a new one :D

Anyway, I hope you enjoy the wallpaper!

Music:

[url=https://www.youtube.com/watch?v=7nwwdhZzVro] Wayr - Sleeping Forest [/url]

Original wallpaper can be found [url=https://www.pixiv.net/en/artworks/85748950] here [/url] (Made by furi / ふーり)

[url=https://twitter.com/furi0831] Artist's Twitter [/url]

Ambience sound from ZapSplat.

Update 1: Added clock (disabled by default)

Update 2: Adjusted parallax and position for clock

Update 3: Slightly increased X-axis parallax for girl

Update 4: Reduced maximum opacity for close floating particles

Update 5: Added date (disabled by default)

Update 6: Lowered the maximum opacity of close floating particles some more and adjusted spawn rate of close floating particles

Update 7: Allow the option to disable the girl due to popular demand in the comments

Update 8: Adjusted properties of distant floating particles

Update 9: updated skirt and right sleeve movement

Update 10: Updated girl to have body/breathing animation and option to disable it

Update 11: Added in start time for stars so that they appear immediately once wallpaper is opened
[tab]

FAQ

Frequently Asked Questions

What is Wallpaper Engine?

Wallpaper Engine Software allows you to use amazing live wallpapers on your computer desktop. You can choose from our site wallpaper engine best wallpapers that you like and easily make your desktop go live using this amazing software. Read: What is Wallpaper Engine? The Complete Guide.

What Types of Wallpapers Supported?

Several types of wallpaper engine wallpapers are supported and ready to use, Including 3D and 2D animations, websites, videos and even some applications.

About Performance

Wallpaper Engine was delicately built to deliver you an entertaining experience while using the minimum system resources as possible. Multiple options available inside the software to adjust the quality and performance to make Wallpaper Engine fully compatible with your computer capacities.
[post_ads]
[message]

##toggle-on## How To Use This Wallpaper

1- Download The Latest and Updated Version Of Wallpaper Engine Software Free
2- Download this Wallpaper Engine theme.
3- Extract & copy the downloaded file to this destination: [Wallpaper Engine] > Projects > Default projects.
4- Need help? Read this Here.
[post_ads_2]
[accordion]

##download## DOWNLOAD LINK
##steam-square## STEAM LINK