Download The Pulse Wallpaper Engine Free non-steam required. [col] [ The Pulse ] is one of wallpaper engine best wallp...
Download The Pulse Wallpaper Engine Free non-steam required.
[col]

[

The Pulse

] is one of wallpaper engine best wallpapers available on steam wallpaper engine Workshop to make your computer desktop go live giving you an outstanding experience while using PC.
You can easily use it once you download it from our site (absolutely free), This wallpaper engine free wallpaper can be the best alternative for your windows desktop images. Browse our site so you can download thousands of wallpaper engine free wallpapers ready to be on your desktop.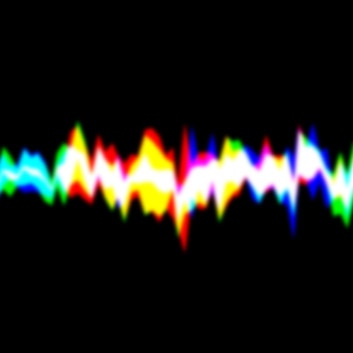 [message]

##info## DESCRIPTION

- TITLE: The Pulse
- LABELS: Abstract,Wallpaper,Web,Audio responsive,Approved,Everyone,Customizable,Dynamic resolution,FAVORITED > 1000
- STEAM: https://steamcommunity.com/sharedfiles/filedetails/?id=803437022
- FILE SIZE: 1.15 MB
- DOWNLOADED: 107971
- FAVORITED: 1149


---

Audio responsive wallpaper that displays the low,mid and high frequencies as different colors on top of each other.

[b]For best results set wallpaper engine settings to 60fp, and at the bottom of the wallpaper settings ( first under performance ), disable the frame limiter. Also be sure to check out the tips[/b]

[h1]Options[/h1]
- Set background image/color/gradient
- Adjust opacity/blending
- Adjust positioning/perspective
- Display 100ms or 60s of audio
- Alter orientation/direction
- Bunch of other options to adjust the visuals a little.

[h1]Tips[/h1]
- If you are limiting the frame rate. This wallpaper makes frame intervals very apparent. Go for an extremely short display history ( say 1sec, or something fast enough that you can't notice it ), or increase the history ( until you can't notice it )
- If you are experiencing micro stuttering, Look at the tip above this one above limited frame rate. Looking into solving this one if I can.
- I've added color options, but for best results stick to a combination of (pure) red, green, blue ( diff color per channel )

[h1]Known Issues[/h1]
- Some micro stuttering. If you think you have a tip, I'm happy to listen
- Running multiple webwallpapers can negatively effect performance of both. This is out of my control. While usually not noticable this wallpaper make such things very visible so advised when using this one to span accross all screens.

[h1]Not reacting to audio[/h1]
Check the sticky, it mentions several reasons for wallpapers not reacting to audio.
http://steamcommunity.com/app/431960/discussions/2/348292787747453462/

[h1]Update Notes[/h1]
-
Removed unused files to shrink size

-
Some minor fixes to normalizing. I realized it didnt fully work as intended ( some calclations still give different results depending on volume, but not that anyone will notice haha ), so will be adjusting more of this later.
Added option to disable framelimiting. Use this option for the smoothest experience when looking for 60 fps.
Added stats option, in case of stuttering, check this first to see if you notice anything
Increased the default display time. This hides some of the micro stuttering.

Made a small change to the rendering order in the hopes of fixing some stuttering.

-
Added option to spread/space the 2 channels a bit. Basically the minimum width/height of the bar.
Adjust the stereo seperation to a larger scale. ( also renamed to occilation to clearly distinct from the spacing option )
Updated normalization a bit and included an option to enhance or smooth peaks.
Added background color/gradient
Added opacity/transparency option
Adjust some code to remove another source of memory allocations
Mostly for my testing purposes but added in a small v-sync test.
Fixed history being cut short on low history settings ( thought I fixed that one but guess not )

-
Fixed background not centering.
The stereospacing option left a whiteline on screen while silent. Added something in to make it vanish when its silent for a while. Will teak this some more in an upcoming patch.
Added some error reporting that might catch the problem when initializing.
-
Remove fps being displayed that was left in in the last update.
-
Cleaned up the broken settings layout.
-
Some fixes regarding pausing. Should catch up instantly after pausing now and paused time should show no data anymore which was caused by no silence being recorded.
[tab]

FAQ

Frequently Asked Questions

What is Wallpaper Engine?

Wallpaper Engine Software allows you to use amazing live wallpapers on your computer desktop. You can choose from our site wallpaper engine best wallpapers that you like and easily make your desktop go live using this amazing software. Read: What is Wallpaper Engine? The Complete Guide.

What Types of Wallpapers Supported?

Several types of wallpaper engine wallpapers are supported and ready to use, Including 3D and 2D animations, websites, videos and even some applications.

About Performance

Wallpaper Engine was delicately built to deliver you an entertaining experience while using the minimum system resources as possible. Multiple options available inside the software to adjust the quality and performance to make Wallpaper Engine fully compatible with your computer capacities.
[post_ads]
[message]

##toggle-on## How To Use This Wallpaper

1- Download The Latest and Updated Version Of Wallpaper Engine Software Free
2- Download this Wallpaper Engine theme.
3- Extract & copy the downloaded file to this destination: [Wallpaper Engine] > Projects > Default projects.
4- Need help? Read this Here.
[post_ads_2]
[accordion]

##download## DOWNLOAD LINK
##steam-square## STEAM LINK