Download Silent Hill Wallpaper Engine Free non-steam required. [message] ##info## DESCRIPTION ...
Download Silent Hill Wallpaper Engine Free non-steam required.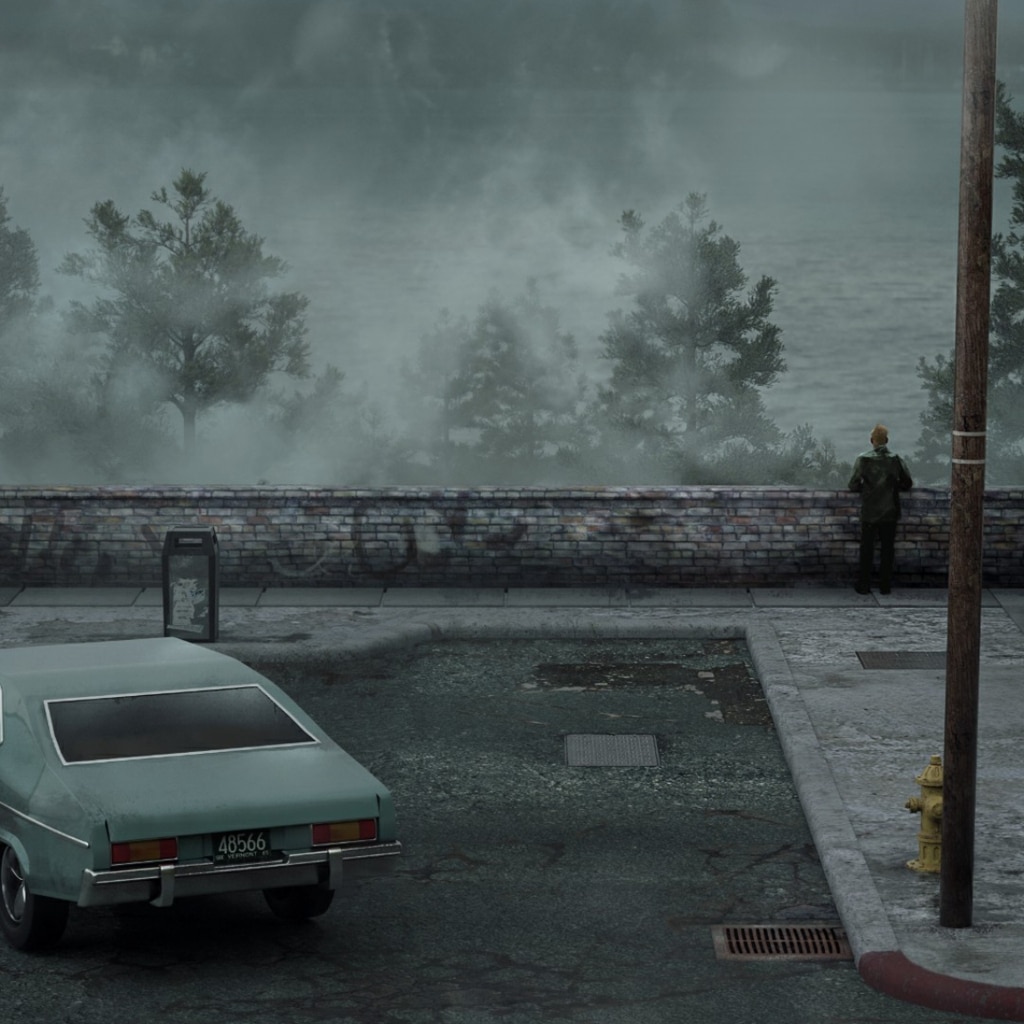 [message]

##info## DESCRIPTION

- TITLE: Silent Hill
- LABELS: Scene,Game,Wallpaper,Other resolution,Everyone,FAVORITED > 200
- STEAM: https://steamcommunity.com/sharedfiles/filedetails/?id=2382574711
- FILE SIZE: 21.92 MB
- DOWNLOADED: 7367
- FAVORITED: 273


---

In my restless dreams,
I see that town.
Silent Hill.
You promised you'd take me
there again someday.
But you never did.

Well I'm alone there now...
In our 'special place'...
Waiting for you.

Waiting for you to
come to see me.
But you never do.
And so I wait, wrapped in my
cocoon of pain and loneliness.
I know I've done a terrible
thing to you. Something you'll
never forgive me for.

I wish I could change
that, but I can't.
I feel so pathetic and ugly
laying here, waiting for you...
Every day I stare up at the cracks
in the ceiling and all I can think
about is how unfair it all is...

The doctor came today.
he told me I could go
home for a short stay.
It's not that I'm getting better.
It's just that this may be
my last chance...

I think you know what I mean...

Even so, I'm glad to be coming
home. I've missed you terribly.
But I'm afraid James.
I'm afraid you don't really
want me to come home.
Whenever you come see me,
I can tell how hard it is on you...

I don't know if you
hate me or pity me...
Or maybe I just disgust you...

I'm sorry about that.

When I first learned that
I was going to die, I just
didn't want to accept it.
I was so angry all the time and I
struck out at everyone I loved most.
Especially you, James.

That's why I understand
if you do hate me.

But I want you to
know this, James.

I'll always love you.

Even though our life together had
to end like this, I still wouldn't
trade it for the world. We had
some wonderful years together.

Well this letter had gone on
too long so I'll say goodbye.
I told the nurse to give
this to you after I'm gone.
That means that as you read
this, I'm already dead.

I can't tell you to remember me,
but I can't bear for you to
forget me.

These last few years since I
became ill...I'm so sorry for
what I did to you, did to us...
You've given me so much and
I haven't been able to return
a single thing.

That's why I want you to live for yourself now.
Do what's best for you, James.

James...

You made me happy.
[tab]

FAQ

Frequently Asked Questions

What is Wallpaper Engine?

Wallpaper Engine Software allows you to use amazing live wallpapers on your computer desktop. You can choose from our site wallpaper engine best wallpapers that you like and easily make your desktop go live using this amazing software. Read: What is Wallpaper Engine? The Complete Guide.

What Types of Wallpapers Supported?

Several types of wallpaper engine wallpapers are supported and ready to use, Including 3D and 2D animations, websites, videos and even some applications.

About Performance

Wallpaper Engine was delicately built to deliver you an entertaining experience while using the minimum system resources as possible. Multiple options available inside the software to adjust the quality and performance to make Wallpaper Engine fully compatible with your computer capacities.
[post_ads]
[message]

##toggle-on## How To Use This Wallpaper

1- Download The Latest and Updated Version Of Wallpaper Engine Software Free
2- Download this Wallpaper Engine theme.
3- Extract & copy the downloaded file to this destination: [Wallpaper Engine] > Projects > Default projects.
4- Need help? Read this Here.
[post_ads_2]
[accordion]

##download## DOWNLOAD LINK
##steam-square## STEAM LINK