Download Gaming beats despondency 8-7-4 [720p] Wallpaper Engine Free non-steam required. [message] ##in...
Download Gaming beats despondency 8-7-4 [720p] Wallpaper Engine Free non-steam required.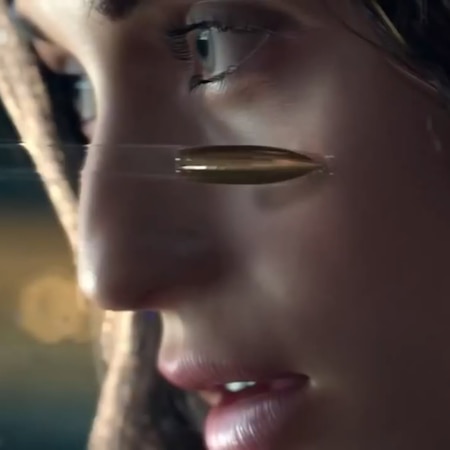 [message]

##info## DESCRIPTION

- TITLE: Gaming beats despondency 8-7-4 [720p]
- LABELS: Wallpaper,Video,Game,1280 x 720,Everyone,FAVORITED > 100,FAVORITED > 200,FAVORITED > 300,FAVORITED > 400,FAVORITED > 500
- STEAM: https://steamcommunity.com/sharedfiles/filedetails/?id=949823410
- FILE SIZE: 68.45 MB
- DOWNLOADED: 26850
- FAVORITED: 507


---

Specially for the BlackSilverUfa

Music:
1. Syberian Beast meets Mr. Moore -- My Maid (Original Mix)
2. Mr.Moore, Syberian Beast -- Wien (Original Mix)
3. White Stripes -- Seven Nation Army (The Glitch Mob Remix-Dubstep)

Trailers used:
---8---
Halo 4
Cyberpunk 2077
Crysis 3
Hitman Absolution
The Elder Scrolls Online
Injustice
Assassin's Creed 3
FINAL FANTASY XIV
STARGATE SG-1 UNLEASHED
Brink
Marvel Avengers Battle For Earth
God Of War 4
Dark Souls 2
World of Warcraft- Mists of Pandaria
DC Universe Online
StarCraft II- Heart of the Swarm
Assassin's Creed Revelations
Star Wars The Old Republic
Aliens Colonial Marines Contact
PlanetSide 2
GRID 2
DmC Devil May Cry
Diablo III
Assassin's Creed 4: Black Flag
The Witcher

---7---
Assassin's Creed 3
Crysis 3
Brink
The Last of Us
The Secret World
Heroes of Might and Magic VI
Battlefield 3
Castlevania Lords of Shadow 2
Hitman Absolution
Splinter Cell BlackList
Guardians of Middle Earth
Star Wars The Old Republic
Darksiders 2
The Witcher 2
Dishonored
StarCraft 2
Lost Planet 3
Mortal Kombat 9
Uncharted 3
World of Warplanes
Resident Evil Operation Raccoon City
Dead Island
Call of Juarez The Cartel
Round 6
Starhawk
Prototype 2

---4---
-Mass Effect 2
-Prototype
-Batman Arkham City
-Tom Clancy's Rainbow 6: Patriots
-The Darkness II
-Deus Ex Human Revolution
-Hitman Absolution
-THE WITCHER 2
-Aliens: Colonial Marines
-The Force Unleashed II
-Warhammer Online
-Star Wars: The Old Republic
-Overstrike
-Dragon Age Origins
-Prey 2
-Knights Contract
-Dragon Age 2
-Diablo III
-Far Cry 3
-Resident Evil Operation Raccoon City
-Tomb Raider
-F.E.A.R. 3
-Terminator Salvation

(c) VoprosiKira
https://www.youtube.com/user/VoprosiKira
[tab]

FAQ

Frequently Asked Questions

What is Wallpaper Engine?

Wallpaper Engine Software allows you to use amazing live wallpapers on your computer desktop. You can choose from our site wallpaper engine best wallpapers that you like and easily make your desktop go live using this amazing software. Read: What is Wallpaper Engine? The Complete Guide.

What Types of Wallpapers Supported?

Several types of wallpaper engine wallpapers are supported and ready to use, Including 3D and 2D animations, websites, videos and even some applications.

About Performance

Wallpaper Engine was delicately built to deliver you an entertaining experience while using the minimum system resources as possible. Multiple options available inside the software to adjust the quality and performance to make Wallpaper Engine fully compatible with your computer capacities.
[post_ads]
[message]

##toggle-on## How To Use This Wallpaper

1- Download The Latest and Updated Version Of Wallpaper Engine Software Free
2- Download this Wallpaper Engine theme.
3- Extract & copy the downloaded file to this destination: [Wallpaper Engine] > Projects > Default projects.
4- Need help? Read this Here.
[post_ads_2]
[accordion]

##download## DOWNLOAD LINK
##steam-square## STEAM LINK