Download Your Lie in April Wallpaper Engine Free non-steam required. [message] ##info## DESCRIPTION ...
Download Your Lie in April Wallpaper Engine Free non-steam required.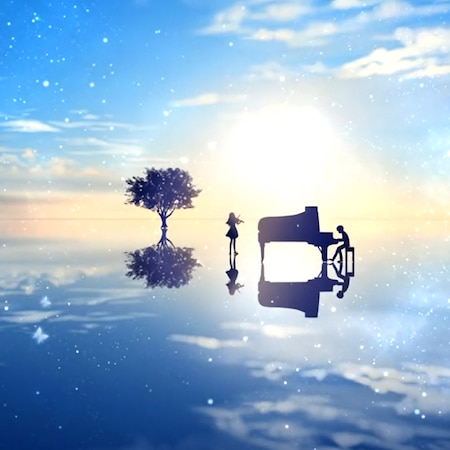 [message]

##info## DESCRIPTION

- TITLE: Your Lie in April
- LABELS: Wallpaper,Video,Music,1280 x 720,Everyone
- STEAM: https://steamcommunity.com/sharedfiles/filedetails/?id=904329211
- FILE SIZE: 134.88 MB
- DOWNLOADED: 30027
- FAVORITED: 646


---

Most Emotional Music Collection - "Shigatsu wa Kimi no Uso" - [四月は君の嘘 OST]
Credits to Pandora Heaven
Here is the link to his channel: https://www.youtube.com/channel/UCdOsR0daJqjpFU2PyIdiQDw
Music from Shigatsu wa Kimi no Uso
Music Composed by Masaru Yokoyama

Available for purchase:
http://goo.gl/THcE23


Tracklist:

00:00 挫けそうになる私を支えてください
02:09 ウソとホント
04:56 まるで映画のワンシーンのように
06:50 私の嘘.PianoSolo
09:56 友人A君を私の伴奏者に任命します
12:17 私の嘘
15:05 友人A
17:54 弟みたいな存在.PianoSolo
19:20 弟みたいな存在
21:47 私達はそうやって生きていく人種なの
26:17 君がいる
28:35 ウソとホント.PianoSolo
31:12 君は春の中にいる
32:59 星は夜輝くんだぜ

Alternative Titles

00:00 Kujikesou ni Naru Watashi wo Sasaete Kudasai
02:09 Uso to Honto
04:56 Marude Eiga no One Scene no you ni
06:50 Watashi no Uso ~Piano Solo
09:56 Yuujin A-kun wo Watashi no Bansousha ni Ninmeishimasu
12:17 Watashi no Uso
15:05 Yuujin A
17:54 Otouto Mitai na Sonzai ~Piano Solo
19:20 Otouto Mitai na Sonzai
21:47 Watashitachi wa Sou Yatte Ikite Iku Jinshu na no
26:17 Kimi ga Iru
28:35 Uso to Honto ~Piano Solo
31:12 Kimi wa Haru no Naka ni Iru
32:59 Hoshi wa Yoru Kagayakunda ze

_

My Facebook & Google+ :

Facebook: http://goo.gl/CCWh8W
Google+: http://goo.gl/XGvgpJ

Pandora Journey II : http://goo.gl/vWXrNr
Pandora Heaven (Anime Soundtracks): http://goo.gl/kVuqoR
_

Copyright Info:

Be aware this channel is only for promotion purpose.
All music belongs to the original creators.

Feel free to contact me if anything is wrong:

- Request to remove a video
- adding any kind of information which belongs to the video (audio OR visual - Illustrator, Composer, Publisher, purchase-links ..)
[tab]

FAQ

Frequently Asked Questions

What is Wallpaper Engine?

Wallpaper Engine Software allows you to use amazing live wallpapers on your computer desktop. You can choose from our site wallpaper engine best wallpapers that you like and easily make your desktop go live using this amazing software. Read: What is Wallpaper Engine? The Complete Guide.

What Types of Wallpapers Supported?

Several types of wallpaper engine wallpapers are supported and ready to use, Including 3D and 2D animations, websites, videos and even some applications.

About Performance

Wallpaper Engine was delicately built to deliver you an entertaining experience while using the minimum system resources as possible. Multiple options available inside the software to adjust the quality and performance to make Wallpaper Engine fully compatible with your computer capacities.
[post_ads]
[message]

##toggle-on## How To Use This Wallpaper

1- Download The Latest and Updated Version Of Wallpaper Engine Software Free
2- Download this Wallpaper Engine theme.
3- Extract & copy the downloaded file to this destination: [Wallpaper Engine] > Projects > Default projects.
4- Need help? Read this Here.
[post_ads_2]
[accordion]

##download## DOWNLOAD LINK
##steam-square## STEAM LINK