Download Simple Planets Clock and Weather Wallpaper Engine Free non-steam required. [message] ##info## ...
Download Simple Planets Clock and Weather Wallpaper Engine Free non-steam required.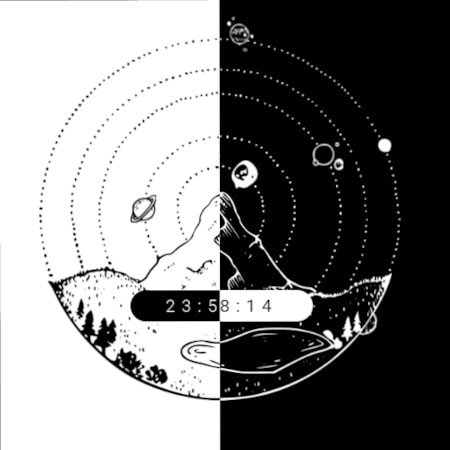 [message]

##info## DESCRIPTION

- TITLE: Simple Planets Clock and Weather
- LABELS: Wallpaper,Web,Relaxing,Approved,Everyone,Customizable,Dynamic resolution
- STEAM: https://steamcommunity.com/sharedfiles/filedetails/?id=1854557524
- FILE SIZE: 2.91 MB
- DOWNLOADED: 43631
- FAVORITED: 1083


---

Features:
-Dark and White Mode
-Can be scaled and positioned the way you want it
-Planet speeds can be adjusted
-Clock can be disabled
-12 and 24 hr Time format
-Customizable Fonts
-NEW: Weather in experimental state (but already fully customizable)
-NEW: Custom Background Image or Gif in experimental state

Troubleshoot:
If the Planets are blurry after scaling give the individual sliders a good "wiggle" until the planet is rendered sharp. (still need to figure out how to avoid this).
Planets will stay sharp after you did this even after restarts etc.

For the weather feature please register at openweathermap.org and
enter your own api key. These keys are restricted in 60 calls per minute
so the default key will fail at some point when everybody is using it.
The city id can be found by searching for your city at openweathermap.org
and then just copy the number from the Url and paste it.

If you want a custom Image or Gif just copy the file to the folder of this Wallpaper (right click in Wallpaper Engine on the wallaper and show files).
Then just enable it in the settings and enter the name of the file.
Now you can also add some blurr to it if you want.
[tab]

FAQ

Frequently Asked Questions

What is Wallpaper Engine?

Wallpaper Engine Software allows you to use amazing live wallpapers on your computer desktop. You can choose from our site wallpaper engine best wallpapers that you like and easily make your desktop go live using this amazing software. Read: What is Wallpaper Engine? The Complete Guide.

What Types of Wallpapers Supported?

Several types of wallpaper engine wallpapers are supported and ready to use, Including 3D and 2D animations, websites, videos and even some applications.

About Performance

Wallpaper Engine was delicately built to deliver you an entertaining experience while using the minimum system resources as possible. Multiple options available inside the software to adjust the quality and performance to make Wallpaper Engine fully compatible with your computer capacities.
[post_ads]
[message]

##toggle-on## How To Use This Wallpaper

1- Download The Latest and Updated Version Of Wallpaper Engine Software Free
2- Download this Wallpaper Engine theme.
3- Extract & copy the downloaded file to this destination: [Wallpaper Engine] > Projects > Default projects.
4- Need help? Read this Here.
[post_ads_2]
[accordion]

##download## DOWNLOAD LINK
##steam-square## STEAM LINK