Download Customizable Floating Particles Wallpaper Engine Free non-steam required. [message] ##info## D...
Download Customizable Floating Particles Wallpaper Engine Free non-steam required.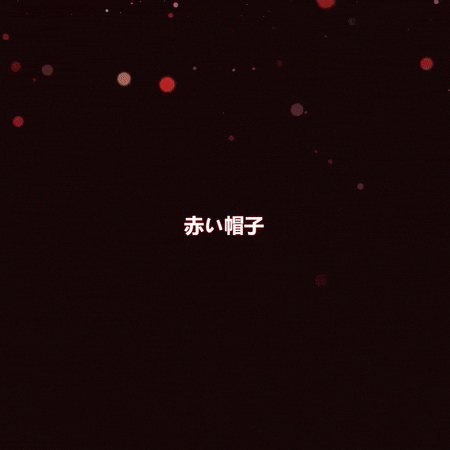 [message]

##info## DESCRIPTION

- TITLE: Customizable Floating Particles
- LABELS: Abstract,Wallpaper,Web,Everyone,Dynamic resolution
- STEAM: https://steamcommunity.com/sharedfiles/filedetails/?id=1186570562
- FILE SIZE: 834.99 KB
- DOWNLOADED: 9594
- FAVORITED: 276


---

This is a customizable floating particle wallpaper.
これは、カスタマイズ可能な浮遊バブルの壁紙です。
可自定義調整的飄浮泡泡背景.

----- Available options -----
Scheme color:
  It's a default for wallpaper projects. I did not implement any feature on this option.

Message glow:
  The color glow for the texts.

L message:
  The message coming from the left, which is not bold.

C message:
  The center message, which is bold.

R message:
  The message coming from the right, which is not bold.
  ⭐️You can use emoji in the message⭐️

Particles:
  The number of particles to render on your wallpaper.

Radius from/to:
  The size range for the particles to generate.

Duration:
  The time for each particle to float on the screen.

Follow:
  This option makes the particles follow your mouse when you move.
  Setting it to 0 makes the particle to ignore your mouse.

Shape:
  Render a shape of choice in the particle.
  Currently there is heart and star to choose.

Move left/right:
  Makes your particles to float in the given direction.

Move up:
  The particles default to the falling direction.
  This option does exactly what you think.

Color 1/2/3/4:
  The particle's color is determined by the colors you pick.
  The background color is a gradient of the averaged RBG value.
  The particle picks a color starting from color 1 and 3's RGB value to color 2 and 4's RGB value

Background accent:
  Your background is a combination of 2 layers.
  The first layer is a really dim layer which matches the colors you pick for the particles.
  The second layer is this option which gives you a specified accent to your theme..

----- Future Feature Ides -----
1) Digital time display
2) Weather of your city
3) More shapes

... Leave your ideas in the comment, I may pick some to add to the FFI list.

----- Things I will probably not do -----
Customized background image.
  Due to the render method of the particles,
  placing an image behind the particles cause the particles to have graphical glitches.
  I'm not particularly interested to recode the render method.


----- Change log -----
2017/11/03
- Add a speed slider.
- Add a mouse follow slider.
- Add background accent color picker.

2017/10/31
- Add 2 shapes: heart and star
- Add text glow color picker


----- Links -----
Customization Example: https://youtu.be/FAPYp6zNNtI

----
Particles Script Source: https://github.com/MapleRecall/html5-particles
[tab]

FAQ

Frequently Asked Questions

What is Wallpaper Engine?

Wallpaper Engine Software allows you to use amazing live wallpapers on your computer desktop. You can choose from our site wallpaper engine best wallpapers that you like and easily make your desktop go live using this amazing software. Read: What is Wallpaper Engine? The Complete Guide.

What Types of Wallpapers Supported?

Several types of wallpaper engine wallpapers are supported and ready to use, Including 3D and 2D animations, websites, videos and even some applications.

About Performance

Wallpaper Engine was delicately built to deliver you an entertaining experience while using the minimum system resources as possible. Multiple options available inside the software to adjust the quality and performance to make Wallpaper Engine fully compatible with your computer capacities.
[post_ads]
[message]

##toggle-on## How To Use This Wallpaper

1- Download The Latest and Updated Version Of Wallpaper Engine Software Free
2- Download this Wallpaper Engine theme.
3- Extract & copy the downloaded file to this destination: [Wallpaper Engine] > Projects > Default projects.
4- Need help? Read this Here.
[post_ads_2]
[accordion]

##steam-square## STEAM LINK
##download## DOWNLOAD LINK