Download AMPLITUDE | NEW ZEALAND 4KUHD Wallpaper Engine Free non-steam required. [message] ##info## DES...
Download AMPLITUDE | NEW ZEALAND 4KUHD Wallpaper Engine Free non-steam required.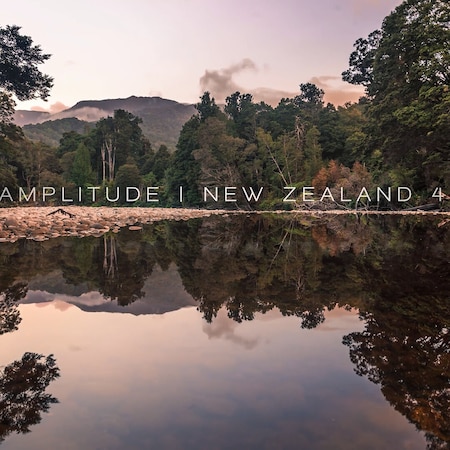 [message]

##info## DESCRIPTION

- TITLE: AMPLITUDE | NEW ZEALAND 4KUHD
- LABELS: Wallpaper,Video,Nature,3840 x 2160,Everyone
- STEAM: https://steamcommunity.com/sharedfiles/filedetails/?id=884647651
- FILE SIZE: 626.06 MB
- DOWNLOADED: 37566
- FAVORITED: 690


---

Reprinted Youtube Timestorm Films
2014年5月10日发布

Part II/IV of a timelapse series through the always changing landscapes of New Zealand. Shot over 4 month, driving through amazing scenery, sleeping in caves under a sky of glowworms, hiking through the bush, exploring hidden canyons and floating with all the gear on my lap through gloworm caves and rushing down the river. Locations in this video where at Fjordland NP, Karamea/Oparara Basin, "Metro Cave" in Charlston, NZ, Lake Matheson, Jackson Head and Haast Pass.
Follow me on Twitter: twitter.com/martinheck and Facebook: facebook.com/TimestormFilms
Official Website: www.timestormfilms.com

Soundtrack: "Only The Winds" by Olafur Arnalds

Part I / AWAKENING | NEW ZEALAND 4K: https://vimeo.com/93003441

Special thanks to Pat Wall and the crew of Underworld Adventures (http://www.caverafting.com/) for giving me the opportunity to shoot in such incredible locations ! It was a fantastic experience !

Equipment used:
Canon EOS 6D, Canon EOS 550D
24-105mm f4L, 70-200 f4L, 15-85mm f3.5-5.6 and Samyang 14mm f2.8
Dynamic Perception Stage One
eMotimo TB3 Black
Processing and editing was completed in Lightroom 5, LRTimelapse, After Effects and Premiere Pro CS6.

类别
电影和动画
许可
标准YouTube许可


[tab]

FAQ

Frequently Asked Questions

What is Wallpaper Engine?

Wallpaper Engine Software allows you to use amazing live wallpapers on your computer desktop. You can choose from our site wallpaper engine best wallpapers that you like and easily make your desktop go live using this amazing software. Read: What is Wallpaper Engine? The Complete Guide.

What Types of Wallpapers Supported?

Several types of wallpaper engine wallpapers are supported and ready to use, Including 3D and 2D animations, websites, videos and even some applications.

About Performance

Wallpaper Engine was delicately built to deliver you an entertaining experience while using the minimum system resources as possible. Multiple options available inside the software to adjust the quality and performance to make Wallpaper Engine fully compatible with your computer capacities.
[post_ads]
[message]

##toggle-on## How To Use This Wallpaper

1- Download The Latest and Updated Version Of Wallpaper Engine Software Free
2- Download this Wallpaper Engine theme.
3- Extract & copy the downloaded file to this destination: [Wallpaper Engine] > Projects > Default projects.
4- Need help? Read this Here.
[post_ads_2]
[accordion]

##steam-square## STEAM LINK
##download## DOWNLOAD LINK