Download 【1080P/60帧】海の底から Wallpaper Engine Free non-steam required. [message] ##info## DESCRIPTION ...
Download 【1080P/60帧】海の底から Wallpaper Engine Free non-steam required.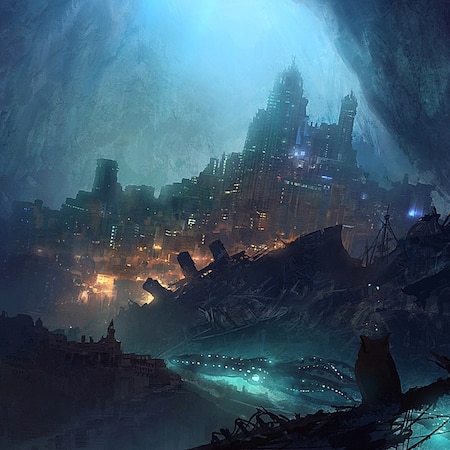 [message]

##info## DESCRIPTION

- TITLE: 【1080P/60帧】海の底から
- LABELS: Wallpaper,Video,Anime,1920 x 1080,Everyone
- STEAM: https://steamcommunity.com/sharedfiles/filedetails/?id=950279337
- FILE SIZE: 230.16 MB
- DOWNLOADED: 41532
- FAVORITED: 1265


---

b站预览:www.bilibili.com/video/av11456081(请手动复制到浏览器打开)

为了达到舒适的整体视觉效果,所以不想让画面某部分太吸睛,为此灯光没有做太亮,而且亮和暗之间变化的频率很低,不加速较难看出来。

In order to create a comfortable overall visual effect, I didn't make any part of the picture too buzzworthy. Therefore, I didn't make the light of the building too bright. And I set a low frequency of the change between bright and dim.


pid:46557544 (用waifu2x放大过,并用ps调过对比度和色调)
bgm:Eientewi set 00 〜 永夜抄

effects:发光(glow),粒子特效(particular),上方的光(分形杂色+shine)

需要无bgm版本的,把音量调至0即刻。

喜欢的请在预览图左下角点个赞哦~
if you like this product.Could you please click a like for me (at picture's bottom left corner)?
[tab]

FAQ

Frequently Asked Questions

What is Wallpaper Engine?

Wallpaper Engine Software allows you to use amazing live wallpapers on your computer desktop. You can choose from our site wallpaper engine best wallpapers that you like and easily make your desktop go live using this amazing software. Read: What is Wallpaper Engine? The Complete Guide.

What Types of Wallpapers Supported?

Several types of wallpaper engine wallpapers are supported and ready to use, Including 3D and 2D animations, websites, videos and even some applications.

About Performance

Wallpaper Engine was delicately built to deliver you an entertaining experience while using the minimum system resources as possible. Multiple options available inside the software to adjust the quality and performance to make Wallpaper Engine fully compatible with your computer capacities.
[post_ads]
[message]

##toggle-on## How To Use This Wallpaper

1- Download The Latest and Updated Version Of Wallpaper Engine Software Free
2- Download this Wallpaper Engine theme.
3- Extract & copy the downloaded file to this destination: [Wallpaper Engine] > Projects > Default projects.
4- Need help? Read this Here.
[post_ads_2]
[accordion]

##steam-square## STEAM LINK
##download## DOWNLOAD LINK