Download Monstercat Audio Visualizer (SPOTIFY SUPPORT) Wallpaper Engine Free non-steam required. [message] ...
Download Monstercat Audio Visualizer (SPOTIFY SUPPORT) Wallpaper Engine Free non-steam required.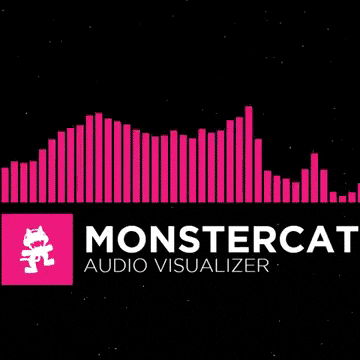 [message]

##info## DESCRIPTION

- TITLE: Monstercat Audio Visualizer (SPOTIFY SUPPORT)
- LABELS: Web,Music,Wallpaper,Audio responsive,Customizable,Dynamic resolution,Approved,Everyone
- STEAM: https://steamcommunity.com/sharedfiles/filedetails/?id=1278092907
- FILE SIZE: 1.03 MB
- DOWNLOADED: 482460
- FAVORITED: 11170


---

A remake of the original Monstercat audio visualizer.

I am in no way associated with Monstercat, this was just a project that I wanted to make.

If you see any bugs/problems, please tell me so that I can fix them.

[h1][b]SPOTIFY NOTES[/b][/h1]
To generate a token, you can goto [url=https://spotify-visualiser.vercel.app/]this link[/url]

Once you're on the site, you should be able to login to connect your Spotify account.

The page should then generate a long string of random letters. Copy and paste this code into wallpaper engine in the token textbox.

If the token doesn't work initially, try swapping to another wallpaper and then swapping back.

Make sure your spotify is not in a private session as the wallpaper will not work.

[b]DO NOT[/b] publish presets with your token, unless you want people to see what music you're listening to...

[h1]Update 17[/h1]
- Introduced some more error handling for invalid spotify states
- Increased timeout between server requests
- Server response should happen more quickly on first token use

[h1]Update 16[/h1]
- Overhauled server code
- Changed endpoints for token refreshes
- Lowered minimum refresh rate


[h1]Update 15[/h1]
- Fixed problem connecting to server

[h1]Update 14[/h1]
- Fixed bar colour glitch

[h1]Update 13[/h1]
- Added legacy colour sync option

[h1]Update 12[/h1]
- Improved colour sync
- Introduced vibrancy slider
- Thanks to Jebsta

[h1]Update 11[/h1]
- Patched black background bug

[h1]Update 10[/h1]
- Fixed error 429 ~ Thanks to ChrisNix!

[h1]Update 9[/h1]
- Added Particle React option
- Increased minimum update time (helps mitigate error 429)

[h1]Update 8[/h1]
- Fixed the "Token not found" error

[h1]Update 7[/h1]
- Refactored the code
- Added progress bar option
- Added offset for each element
- Reorganised the properties
- Added background colour option
- Added option to shorten song titles
- Added text alignment option
- Added particle options
- Fixed bugs with property changes

[h1]Update 6[/h1]
- More coherent error displays
- Better error handling

[h1]Update 5[/h1]
- Added spotify support
- Sync colours to spotify
- Sync logo
- Change update rate
- Added particle reactiveness option

[h1]Update 4[/h1]
- Background image now stretches
- Added the option to emphasise peaks
- Added the option to hide the logo background
- Added the option to change the text colour
- Fixed bugs
- [b]This update broke the old presets[/b]

[h1]Update 3[/h1]
- Fixed particles getting stuck

[h1]Update 2[/h1]
- Added the option to use a custom logo (may still be a bit buggy)

[h1]Update[/h1]
- Made framerate controllable
- Added customisable bar width and padding
- Fixed some minor errors
[tab]

FAQ

Frequently Asked Questions

What is Wallpaper Engine?

Wallpaper Engine Software allows you to use amazing live wallpapers on your computer desktop. You can choose from our site wallpaper engine best wallpapers that you like and easily make your desktop go live using this amazing software. Read: What is Wallpaper Engine? The Complete Guide.

What Types of Wallpapers Supported?

Several types of wallpaper engine wallpapers are supported and ready to use, Including 3D and 2D animations, websites, videos and even some applications.

About Performance

Wallpaper Engine was delicately built to deliver you an entertaining experience while using the minimum system resources as possible. Multiple options available inside the software to adjust the quality and performance to make Wallpaper Engine fully compatible with your computer capacities.
[post_ads]
[message]

##toggle-on## How To Use This Wallpaper

1- Download The Latest and Updated Version Of Wallpaper Engine Software Free
2- Download this Wallpaper Engine theme.
3- Extract & copy the downloaded file to this destination: [Wallpaper Engine] > Projects > Default projects.
4- Need help? Read this Here.
[post_ads_2]
[accordion]

##steam-square## STEAM LINK
##download## DOWNLOAD LINK