Download demon slayer Wallpaper Engine Free non-steam required. [message] ##info## DESCRIPTION ...
Download demon slayer Wallpaper Engine Free non-steam required.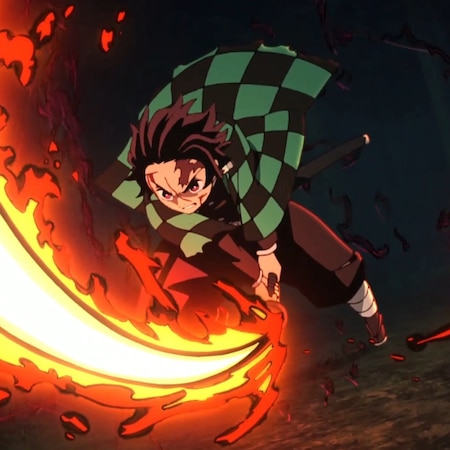 [message]

##info## DESCRIPTION

- TITLE: demon slayer
- LABELS: Wallpaper,Video,Anime,1920 x 1080,Everyone,FAVORITED > 100,FAVORITED > 200,FAVORITED > 300,FAVORITED > 400,FAVORITED > 500,FAVORITED > 1000
- STEAM: https://steamcommunity.com/sharedfiles/filedetails/?id=1833164942
- FILE SIZE: 15.83 MB
- DOWNLOADED: 78972
- FAVORITED: 1345


---

Demon Slayer: Kimetsu no Yaiba é uma série de mangá japonesa de Koyoharu Gotōge. Tanjiro, um bondoso jovem que ganha a vida vendendo carvão, descobre que sua família foi massacrada por um demônio. E pra piorar, Nezuko, sua irmã mais nova e única sobrevivente, também foi transformada num demônio. Arrasado com esta sombria realidade, Tanjiro decide se tornar um matador de demônios para fazer sua irmã voltar a ser humana, e para matar o demônio que matou sua família. Um triste conto sobre dois irmãos, onde os destinos dos humanos e dos demônios se entrelaçam, começa agora
[tab]

FAQ

Frequently Asked Questions

What is Wallpaper Engine?

Wallpaper Engine Software allows you to use amazing live wallpapers on your computer desktop. You can choose from our site wallpaper engine best wallpapers that you like and easily make your desktop go live using this amazing software. Read: What is Wallpaper Engine? The Complete Guide.

What Types of Wallpapers Supported?

Several types of wallpaper engine wallpapers are supported and ready to use, Including 3D and 2D animations, websites, videos and even some applications.

About Performance

Wallpaper Engine was delicately built to deliver you an entertaining experience while using the minimum system resources as possible. Multiple options available inside the software to adjust the quality and performance to make Wallpaper Engine fully compatible with your computer capacities.
[post_ads]
[message]

##toggle-on## How To Use This Wallpaper

1- Download The Latest and Updated Version Of Wallpaper Engine Software Free
2- Download this Wallpaper Engine theme.
3- Extract & copy the downloaded file to this destination: [Wallpaper Engine] > Projects > Default projects.
4- Need help? Read this Here.
[post_ads_2]
[accordion]

##download## DOWNLOAD LINK
##steam-square## STEAM LINK